161 Thomas Johnson Drive Fully Leased, Space at 7100 Guilford Awaits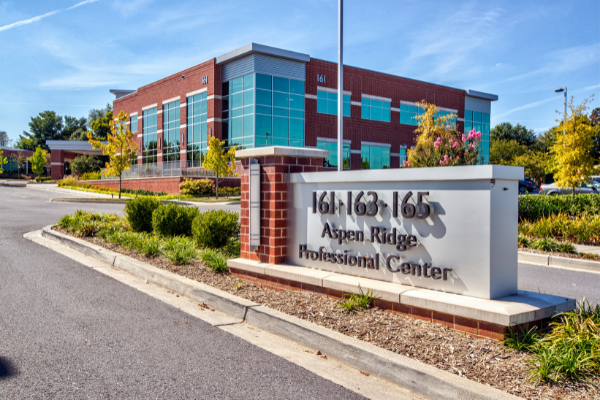 This summer, two new tenants —Arthritis and Rheumatism Associates, P.C. and Premier Allergist (formerly known as Allergy and Asthma Center) signed leases at 161 Thomas Johnson Drive, leaving just one 1,600 square foot suite at the four-year old building. This Class A, 47,727 square foot building will now be home to a powerhouse of medical, dental and laboratory providers including:
Location
Size

Center for Advanced Orthopaedics/
Mid-Maryland Musculoskeletal
Institute

12,270 SF

Arthritis and Rheumatism Associate

10,896 SF

John Hopkins Medicine – Wilmer – Eye Institute

6,456 SF

Premier Allergist (formerly known as Allergy and Asthma Center)

4,288 SF
3,886 SF

Maryland Oral Surgery Associates

3,052 SF
3,024 SF
2,246 SF
We have taken the best of what we have learned from developing and designing our three properties at Aspen Ridge, added learnings and trends for 2021's evolving medical and professional office needs and applied them to 7100 Guilford, delivering in early 2022. For leasing opportunity information for this South Frederick location, contact Justin Ausherman at AushCo for leasing opportunities: 240.578.4220.
Check out other happenings and interesting news related to the Ausherman Properties and Frederick County.