Breaking Ground at 112 Thomas Johnson Drive
Pre-construction and site work is beginning on a planned surgery center and medical office building at 112 Thomas Johnson. The 50,000+ square foot space on the Governors Place is actively pre-leasing and is expected to be complete in the fourth quarter of 2023. The location next to the flagship 110 Thomas Johnson Drive office building offers great visibility, access and parking. Contact AushCo for more information.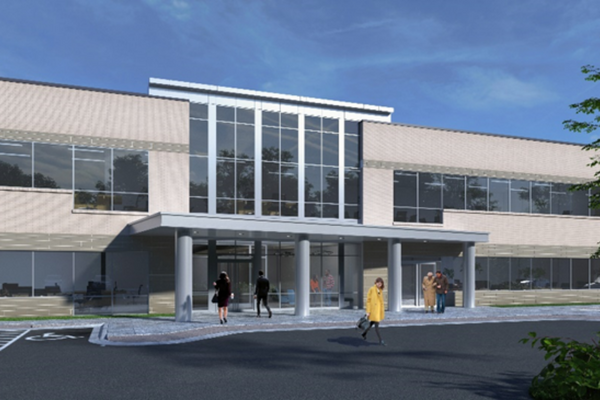 Covered patient drop off area offers convenience and safety.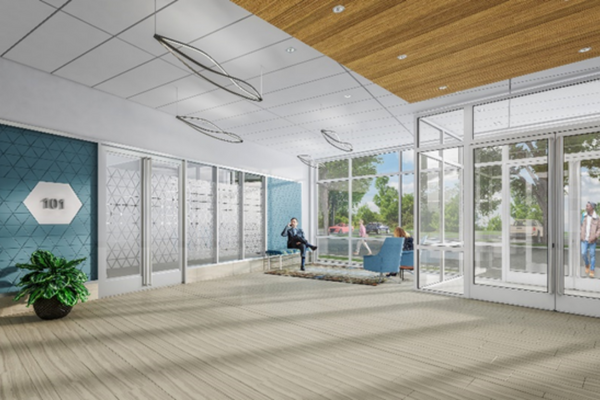 Clean modern design with lots of light provides visitors a comfortable waiting area.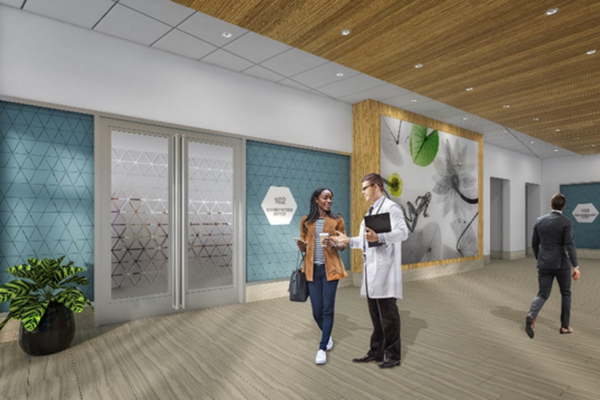 Striking storefront entrances are a professional and welcoming first impression.
Check out other happenings and interesting news related to the Ausherman Properties and Frederick County.