Progress of 7100 Guilford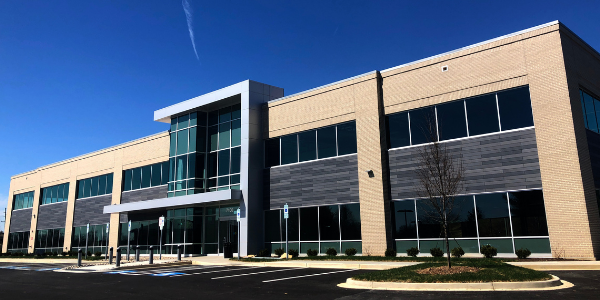 We are so pleased to kick off this spring with the delivery of 7100 Guilford, a two-story, 40,000 square foot medical office facility in the South Frederick corridor. The building was designed with tenant's health and safety in mind, offering touchless entry, elevator, and other fixtures.  Suites ranging from 2,000-20,000 square feet are still available. We look forward to meeting prospective tenants to check out this great new space. Contact Justin Ausherman at AushCo Realty for more information at 240-578-4222.
Take a look at our virtual online tour!
Brick by Brick, 7100 Guildford Rises
The lazy days of summer were anything but for the construction crews at 7100 Guilford Drive. Brickwork is steadily ascending, curbs are poured and the building is just weeks away from being under roof this fall. This two-story 40,000 square foot space is ideal for professional and medical offices. This is a great time to renew and expand space in the growing Frederick market. Leasing opportunities to meet diverse space and budget needs are still available!
Building design includes touchless fixtures and access controls, energy efficient lighting and a large freight elevator for patient transport.
Visitors and staff benefit from an ideal location, minutes from I-70 in a bustling retail and office corridor. We can't wait to partner with our tenants to customize suites. Wait until you see the view!
Check out the progress photos! Contact Justin Ausherman at AushCo for more leasing information: 240.578.4220.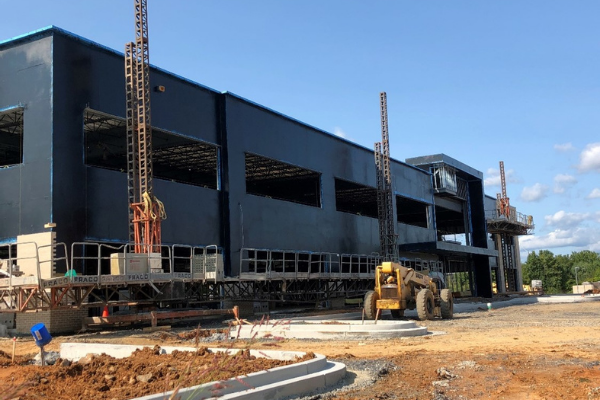 Building entrance on Guilford Drive offers easy access to Frederick Crossing retail center, a nearby pharmacy and numerous dining options.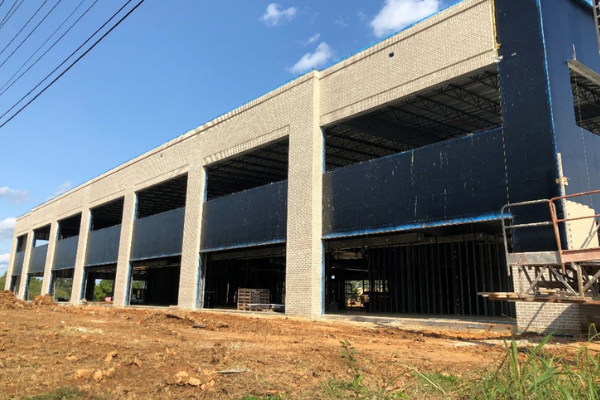 Rear of building faces New Design Road.
October 2021 – Project Updates
Check out other happenings and interesting news related to the Ausherman Properties and Frederick County.