Ausherman Properties Celebrates 70th Anniversary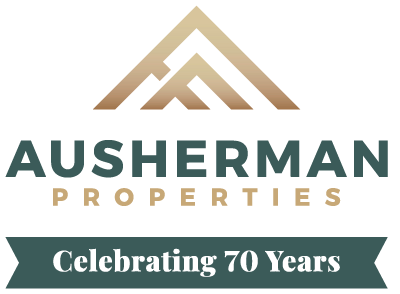 Seventy years ago in 1951, Ernie Ausherman left his job to begin building homes in Frederick County. Ausherman Homes, as the company was known then, began with single-family residences. By 1986, Ausherman Development Corporation was founded to meet the growing needs of commercial and residential markets. In 2003, the home-building business was sold, and we switched our efforts to residential and commercial development with Ausherman Properties.
Today, as we celebrate our 70th anniversary, our original focus and vision have never been clearer. Though the way we do our work has evolved since 1951, the heart and soul of our company 70 years ago still applies today. We're building community. We're honoring the history and legacy of our founding father. We're making a positive impact on the community we hold so dear.
Everything we do remains through the lenses of quality and making the community a more vibrant, dynamic place to live, work, and play. Our history is long and respected, and our success a team effort, because we never lost sight of this.
We're proud to be a leading property developer in both our Frederick community and within the industry as a whole. We've built solid relationships. We've partnered with other companies and individuals who share our same vision and values. Our partners know and trust us. When they engage with us, they know we're giving back to the community and supporting Frederick County in so many ways.
We've invested in projects with meaning and purpose. Nothing makes us prouder than driving around the community and seeing the role we've had in bringing so many projects to life. Like our name, our properties tell stories and preserve history. Through our work over the years, and the work of our partner organization Ausherman Family Foundation, we are building for the greater good.
As we continue to meet our community's needs, we plan to build on the same foundation in the next 70 years. It all started with family, and that's how it will always be—family in the Ausherman name and family in our Frederick community.
Thank you for being part of the Ausherman family. We couldn't be here, 70 years later, without you. We look forward to what we'll accomplish, together, in the next 70 years.
Learn More About our 70th Anniversary