Laura Lebo, Promoted to Chief Financial Officer
The Ausherman Team is proud to announce that Laura Lebo has been promoted to Chief Financial Officer!
Laura has been an invaluable part of the Ausherman Team for the past 11 years, serving most recently as the Corporate Controller. Her responsibilities have included projections, record-keeping, reporting, risk management, compliance, and oversight of HR and IT functions. Every year Laura files over 40 tax returns and comments that, "There's an immense sense of satisfaction finishing that last one and knowing that the tax planning work that was done through the year – and in many instances many years prior – has paid off!"
Before joining Ausherman, Laura studied at McDaniel College and received her B.A. in Spanish with minors in business and accounting. She worked previously at McGladrey as an auditor which is where she was introduced to the Ausherman team.
Outside of work, Laura keeps busy. She has three young children, a husband, and two dogs. Spending time with her family is one of her favorite things, even if it means having her weekends eaten up by soccer, baseball, some cheerleading, basketball, softball, and volleyball! Her kids' active participation in sports also inspired Laura to join as the Treasurer of the Board of Directors for Walkersville's youth athletic organization.
When not being divided between her work and family activities, Laura likes to relieve stress and indulge in some personal time through long distance running. Laura has participated in 5K runs and even brought her youngest (Charlotte) with her to run at the recent Celtic Canter in Westminster. Even though the race was held on a snowy Saturday, Charlotte placed first in the 10 and under girls age group!
Thank you, Laura, for your continued dedication to the Ausherman team! This promotion was well deserved.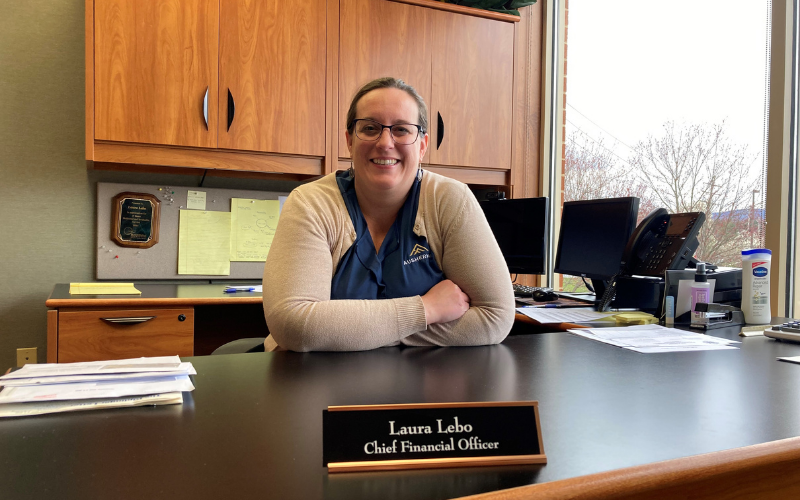 Check out other happenings and interesting news related to the Ausherman Properties and Frederick County.