Menocal Family Practice Expands at 1050 Key Parkway
Congratulations to Dr. Julio Menocal and his team at Menocal Family Practice for their recent expansion! The 3,044 added square feet at 1050 Key Parkway will allow the group to grow their service offerings and explore partnerships with other medical specialties. The office building already includes another medical tenant, Fyzical Therapy and Balance Center.
"We are thrilled to grow our practice for the community, particularly along the Golden Mile," said Dr. Menocal. "This expansion included several improvements to offer additional Allergy and Laboratory offerings which will allow us to serve more of our patients effectively. We look forward to growing our practice while providing our great quality of care for both preventive and urgent needs."
Menocal Family Practice welcomes patients with most commercial insurance plans including Medicare and Maryland Medicaid.
A 1,988 square foot suite is still available in this Golden Mile location. Contact AushCo for leasing information:  bit.ly/1050Key or 240.578.4220.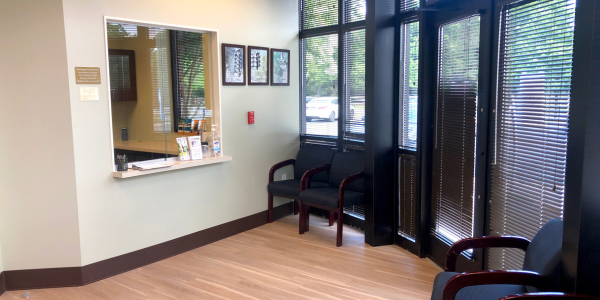 Check out other happenings and interesting news related to the Ausherman Properties and Frederick County.