Menocal Family Practice Moving to 1050 Key Parkway Fall of 2021
Menocal Family Practice, a primary family care practice in Frederick for more than 35 years, is moving its location to 1050 Key Parkway. Just a few blocks away from their current Frederick office, the newly renovated 8,000 square foot suite in Key Park Center will offer updated examination rooms and equipment for an enhanced therapeutic environment. The location still offers easy access to the intersection of Route 40 and Route 15.
Dr. Julio Menocal and his providers and staff have expanded their services over the past two years to locations in Baltimore and Elkridge, Maryland. The practice was praised by Governor Larry Hogan in March 2021 for their tireless efforts to distribute COVID vaccines to members of the Frederick Community. As of the end of March, the Menocal Family Practice had distributed 400 vaccines. We're excited to be part of their growth and continued legacy of great medical care in Frederick.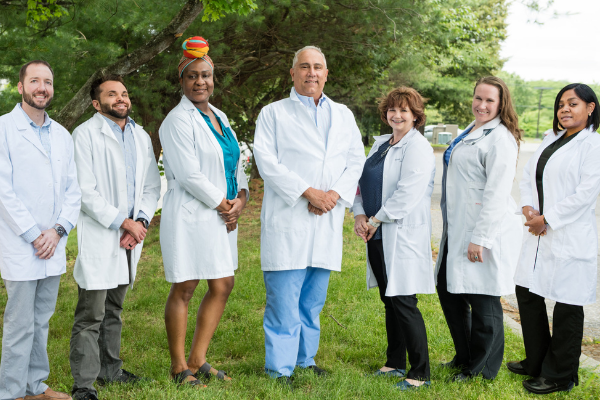 Check out other happenings and interesting news related to the Ausherman Properties and Frederick County.