Best Brand Impact of 2021 Award Winner
The Frederick County Building Industry Association selected Ausherman Properties as the recipient of this year's Best Brand Impact award. This award honors the map that was created by Matt Long to celebrate Ausherman's 70th Anniversary!
The Ausherman business was started in 1951 by Ernie Ausherman with the vision of building a vibrant community and to make a positive influence in Frederick. Now, 70 years later, that mission is still the driving force behind all that Ausherman strives to do and accomplish under the leadership of Marvin Ausherman, Ernie's son. 
This organization has evolved and adapted to new conditions within the world, but never lost sight of serving the Frederick community. Today there are 9,240 homes, and more coming, that Ausherman Properties has initiated.
Thank you all for being a part of this journey! Ausherman Properties is proud to work in Frederick County.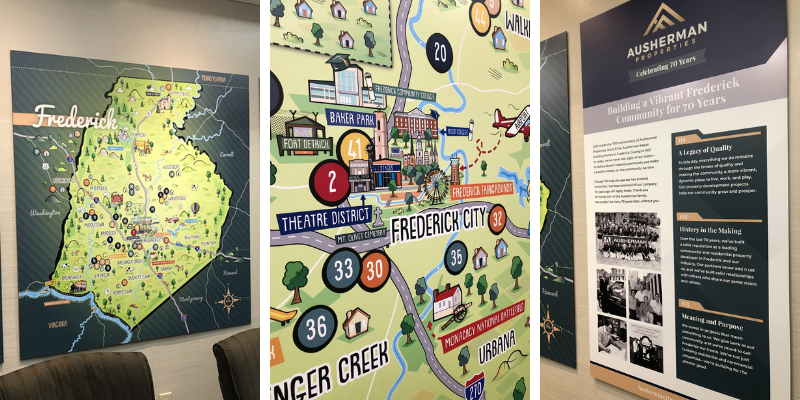 Check out other happenings and interesting news related to the Ausherman Properties and Frederick County.